(Not associated with Nike)
​​​​​​​
Create packaging for a new product that fits Nike's mantra, "make sport a daily habit."
​​​​​​​
Nike Aura is a body fragrance designed with two bottles. One fragrance is for training use and the other for athleisure use. The day scent is a light scent that offers protection in the gym without overpowering. The night scent is stronger to offer protection through the night.
I started this project by determining what kind of product would be a good fit. This product should be familiar, but new to the Nike brand. Perfumes and body sprays are too strong to be used while training. These products become suffocating when used in close quarters with other people.
Nike has a futuristic aesthetic that I wanted to capture in the shape of the packaging—Tech Pack Apparel and Vapormax Footwear. I started the packaging process by folding paper and experimenting with interesting shapes. Based on the resulting shapes I sketched how the package would operate. 
​​​​​​​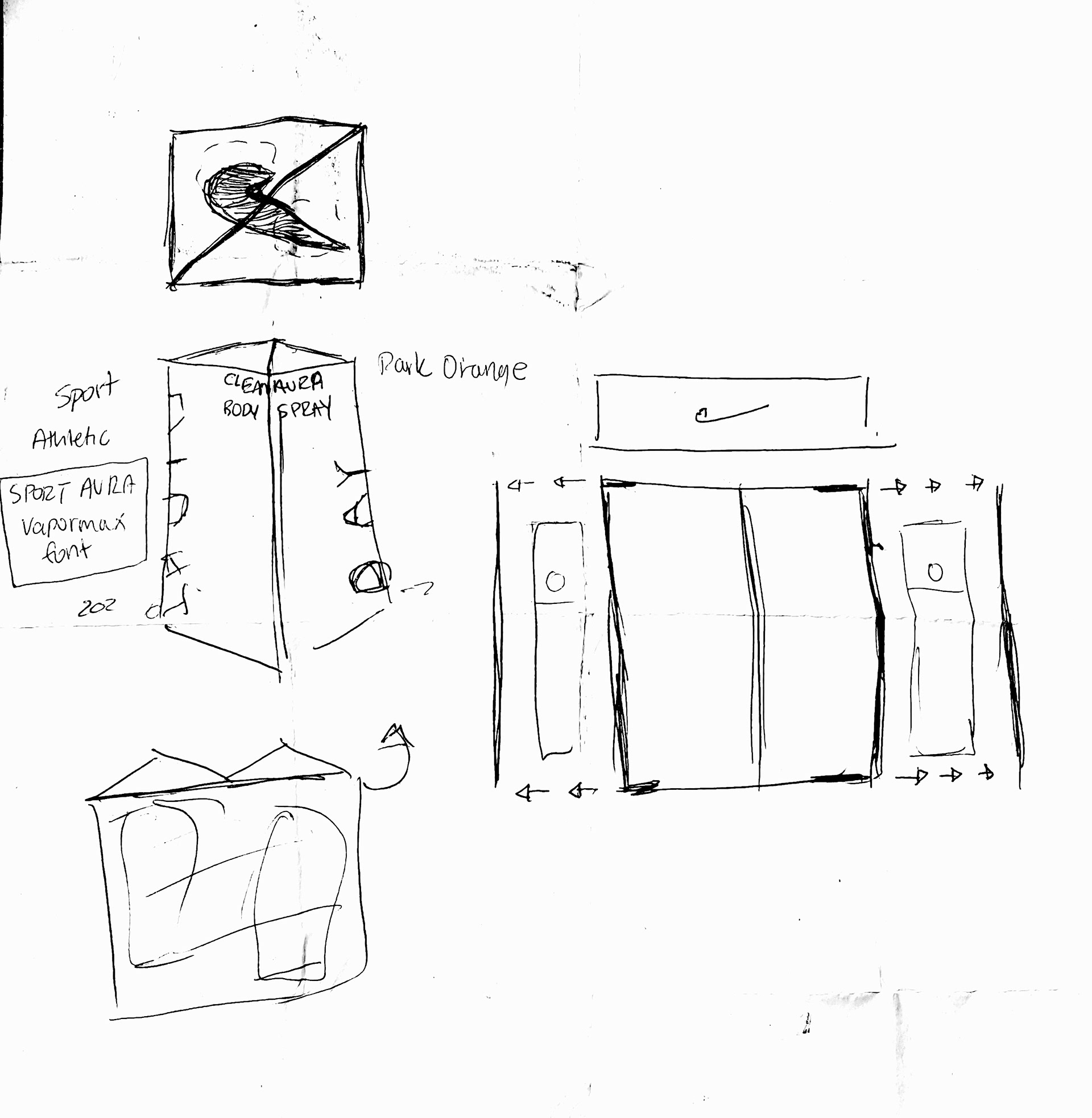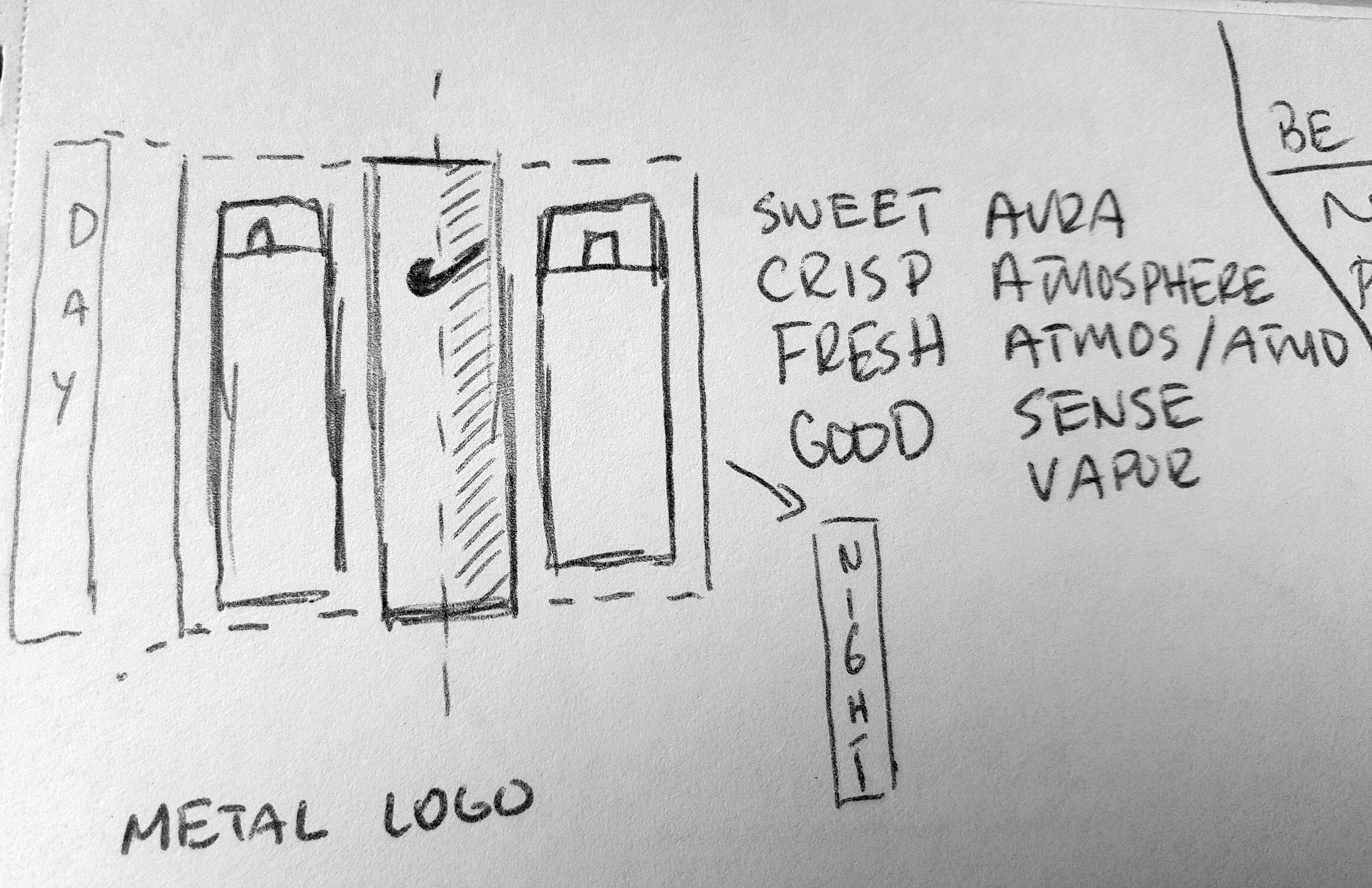 After deciding on the shape of the package I created a template. Using the template I started to experiment with different color schemes. I was looking for colors that were high contrast in order to fit the day/night theme. From there I refined down to male,female, and unisex color themes.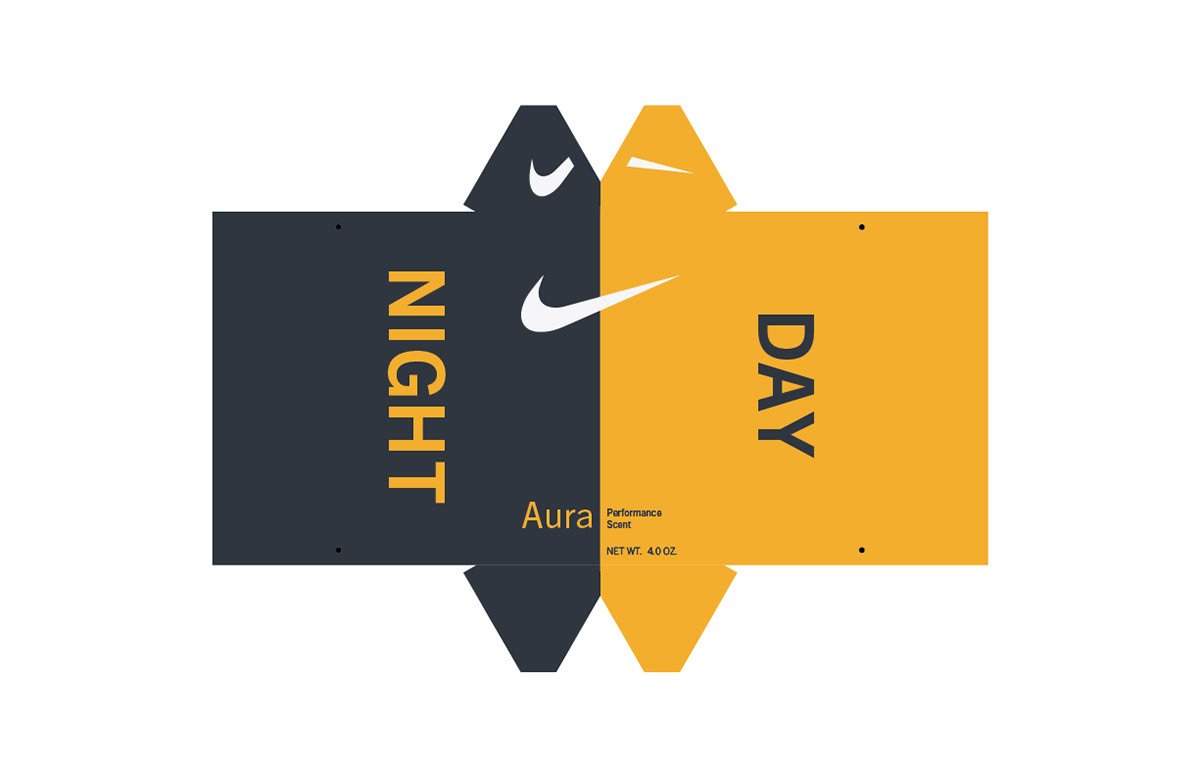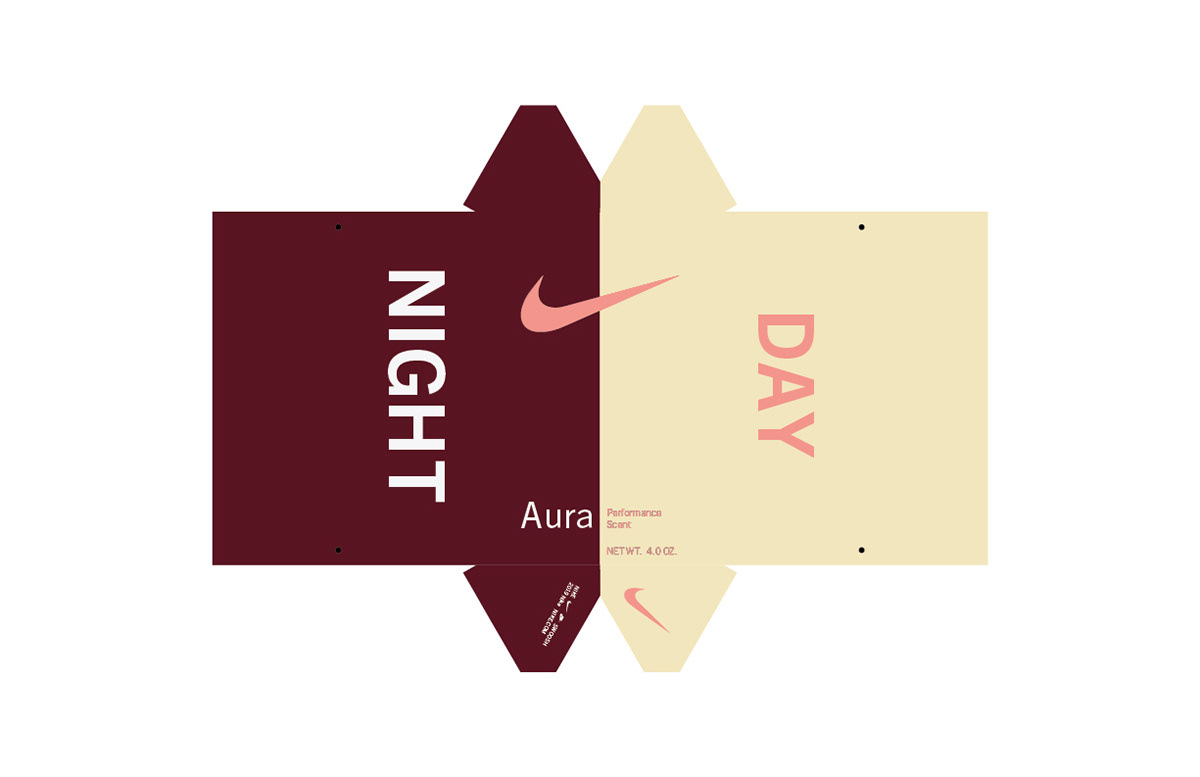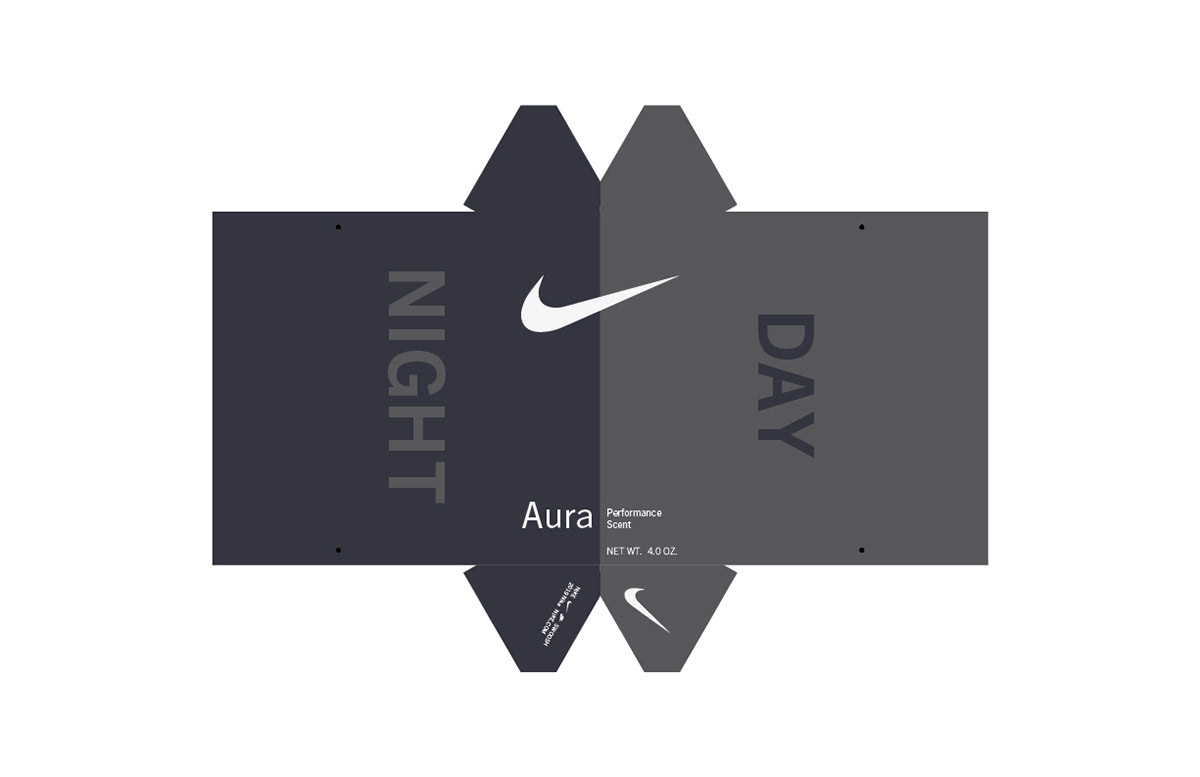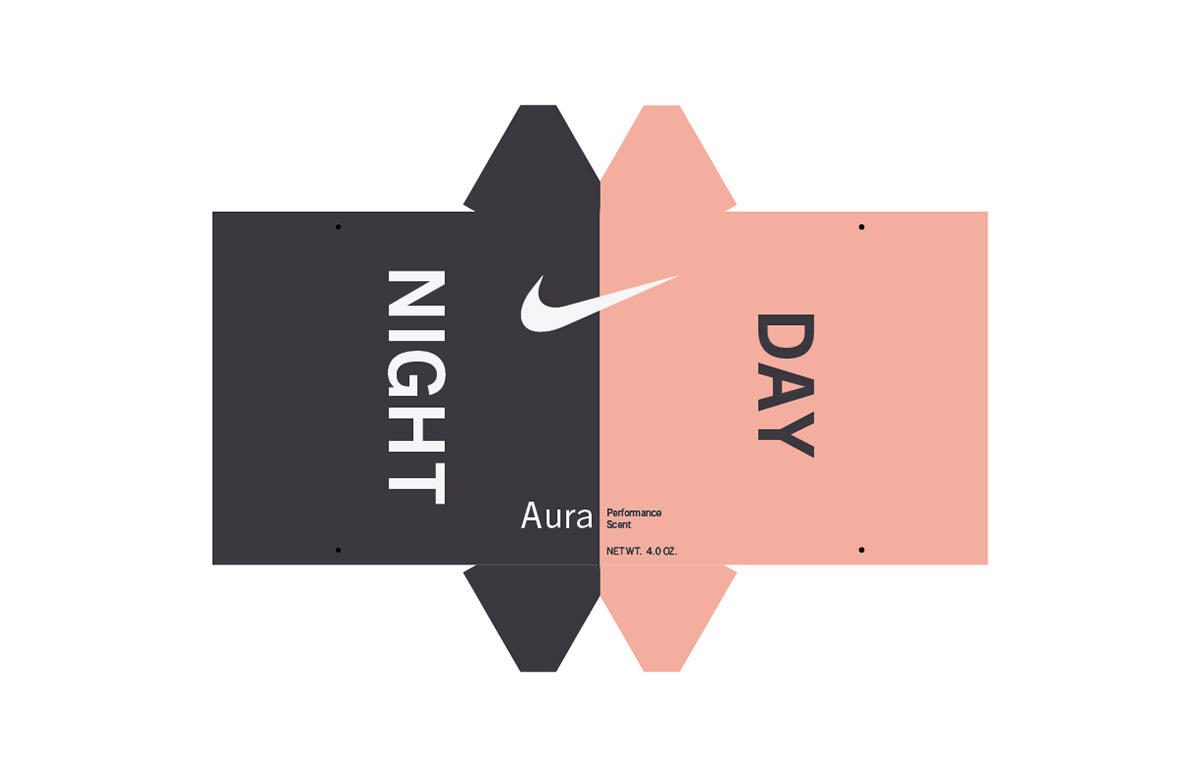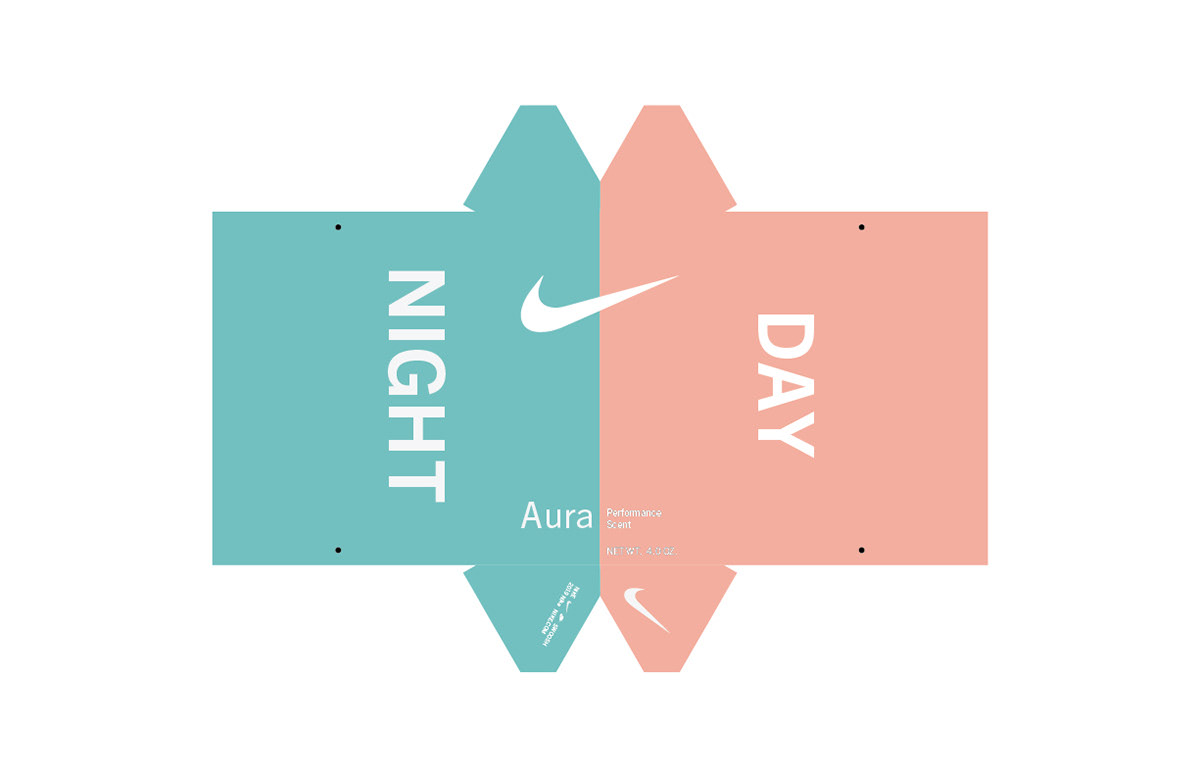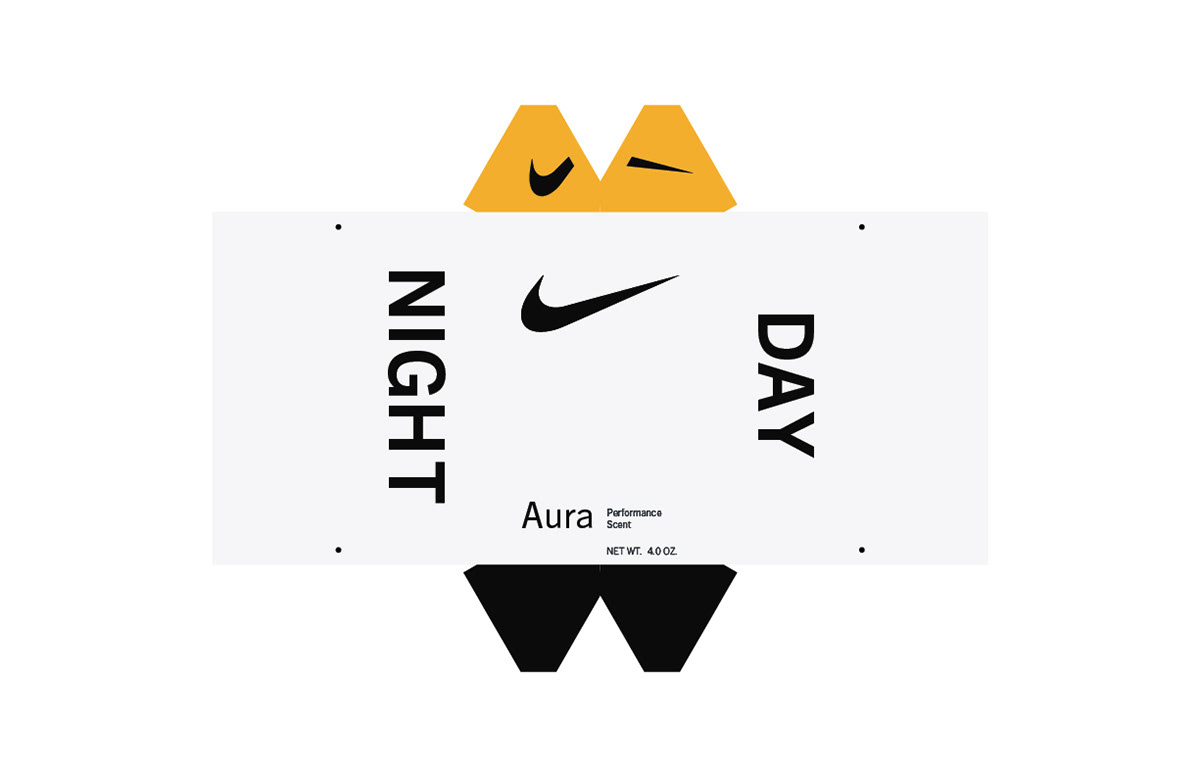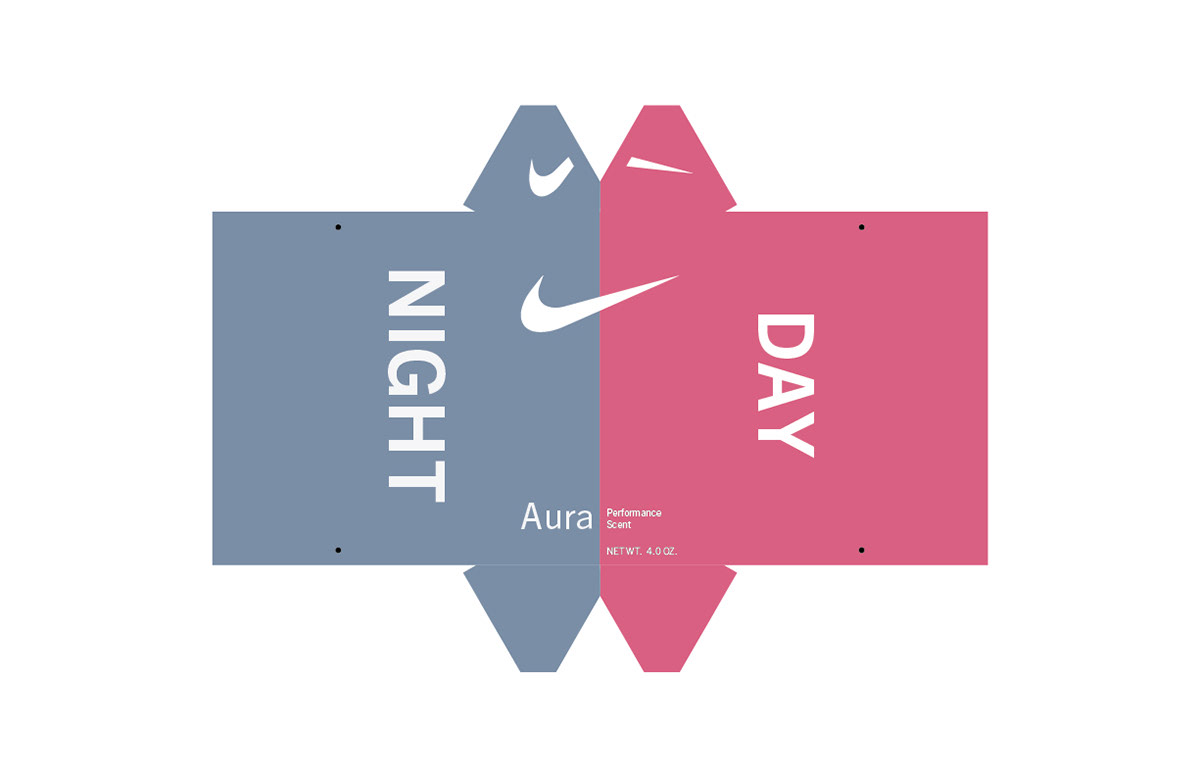 Once I was set on the colors, I picked my favorite theme to create a prototype.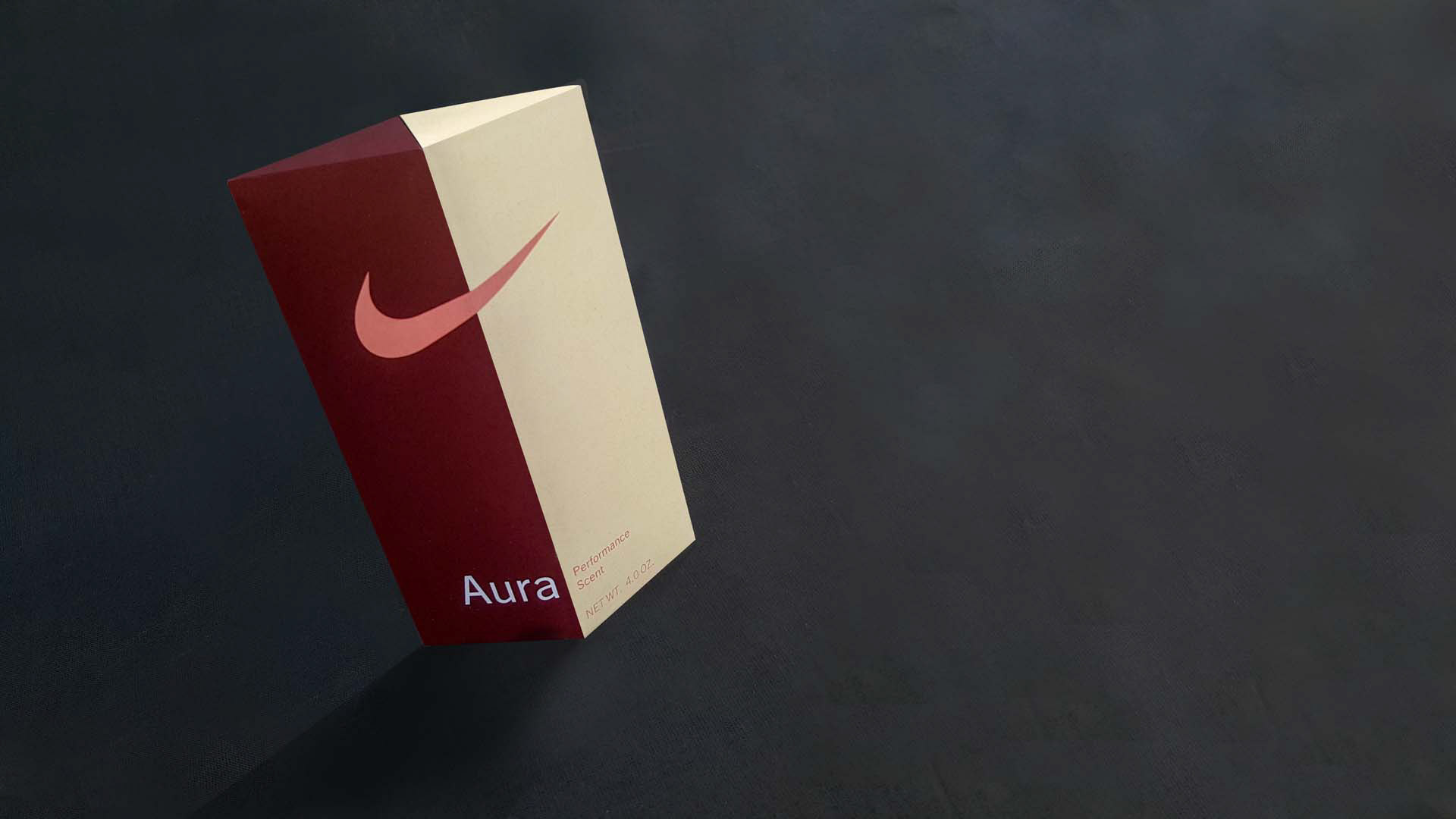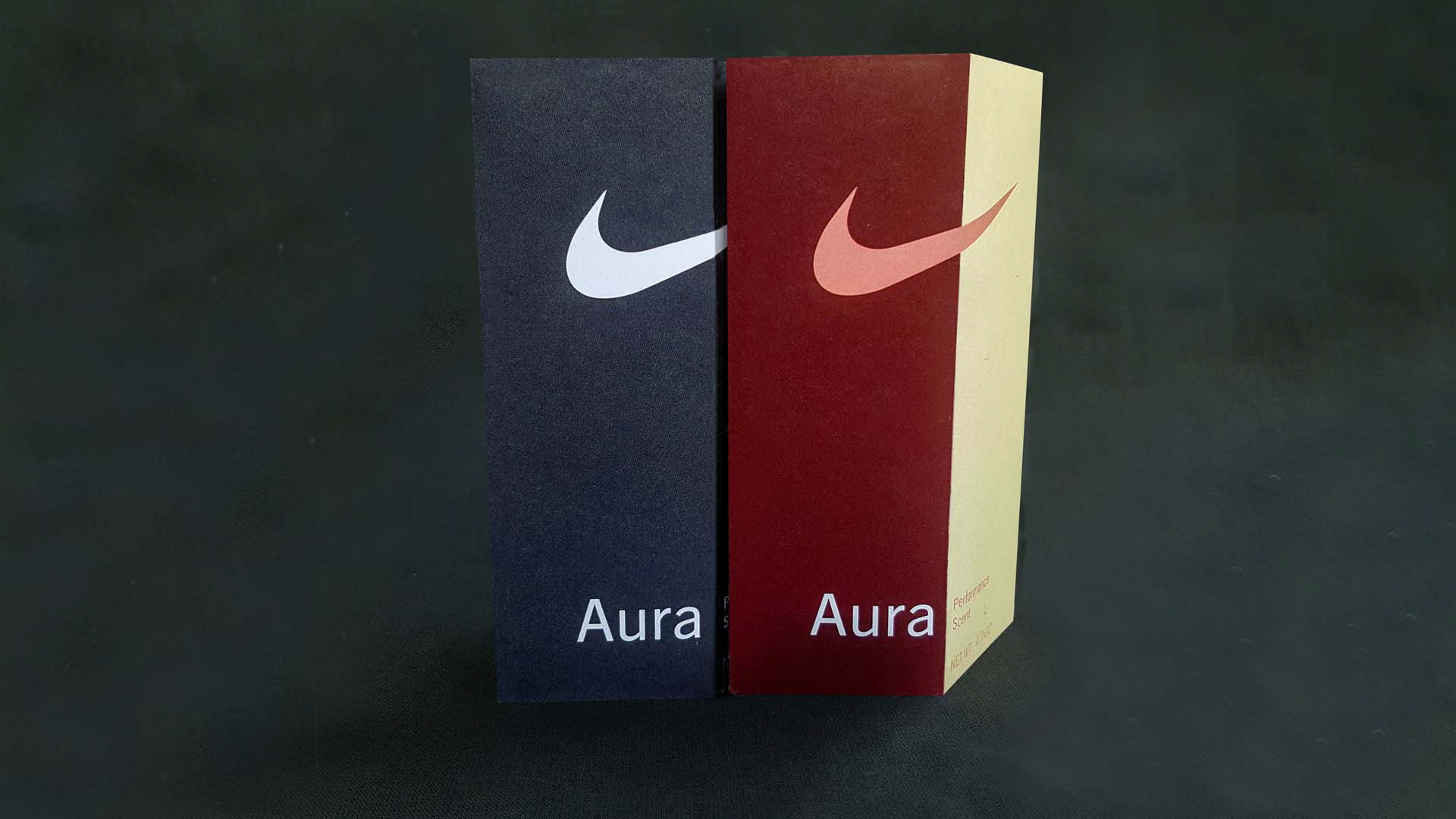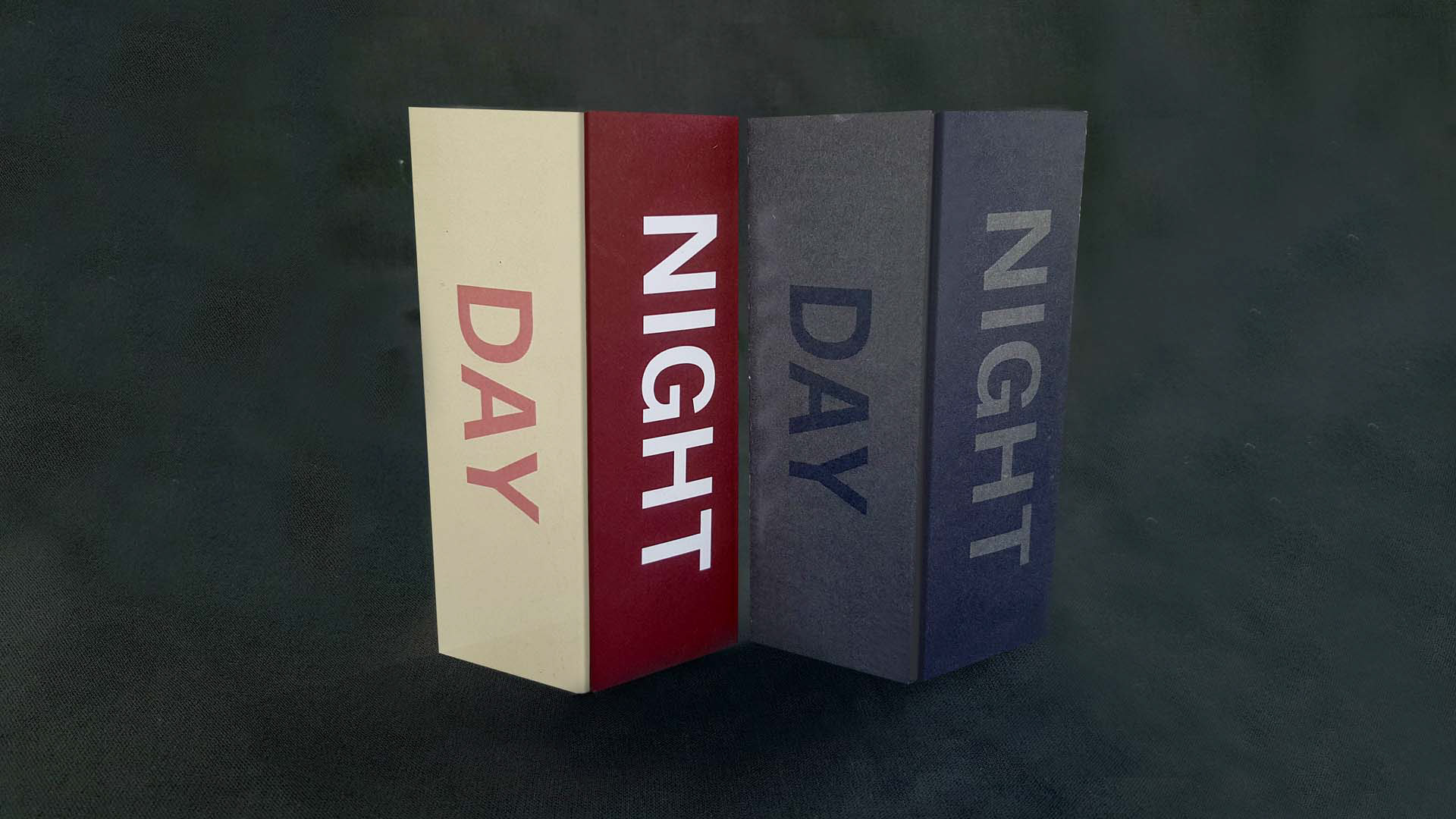 For the inside face of the package I searched stock images for athletic poses. I edited the stock images with an aura of colorful gradients that match the package colors. I did this to show the idea of an all over protection and pleasing fragrance.