Forest Hills Drive
​​​​​​​
GOAL:
Create an album cover​​​​​​​
2014 Forest Hills Drive is the address of J Cole's childhood home, as well as the name of his December, 2014 album. The album takes the listener on J Cole's journey from growing up in the house, to moving out and having the home foreclosed on, to generating enough income to go back and repurchase the home years later. Because this album has so much significance to J Cole, I wanted to create not just a cover, but a limited package that told his story. 

Included inside is a CD, lyric book, and a poster.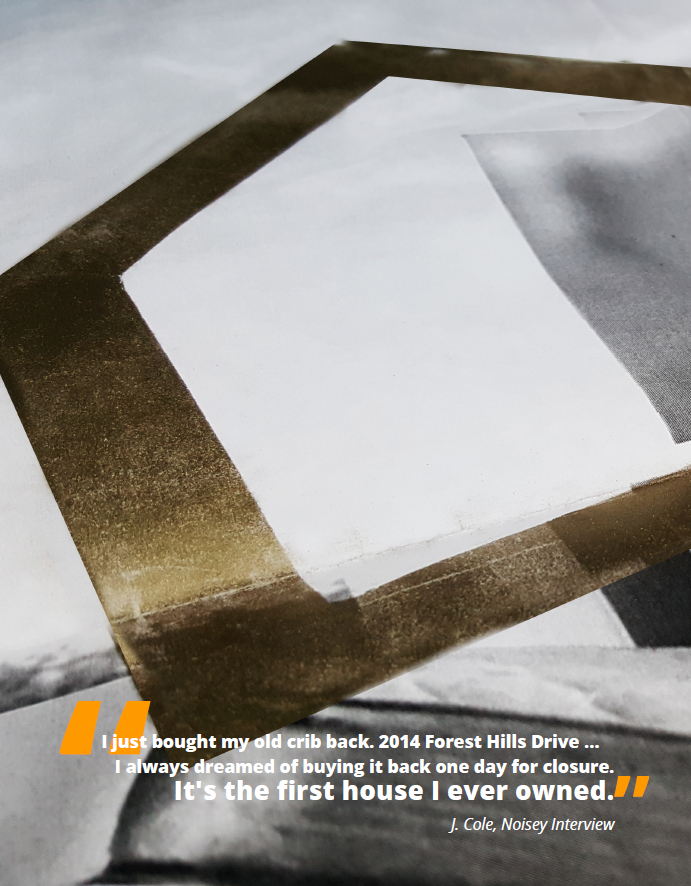 I listened to the album repeatedly in order to get a real grasp of his story. I picked a few lines and phrases that stood out to me and used those as inspiration for the cover, materials, and colors.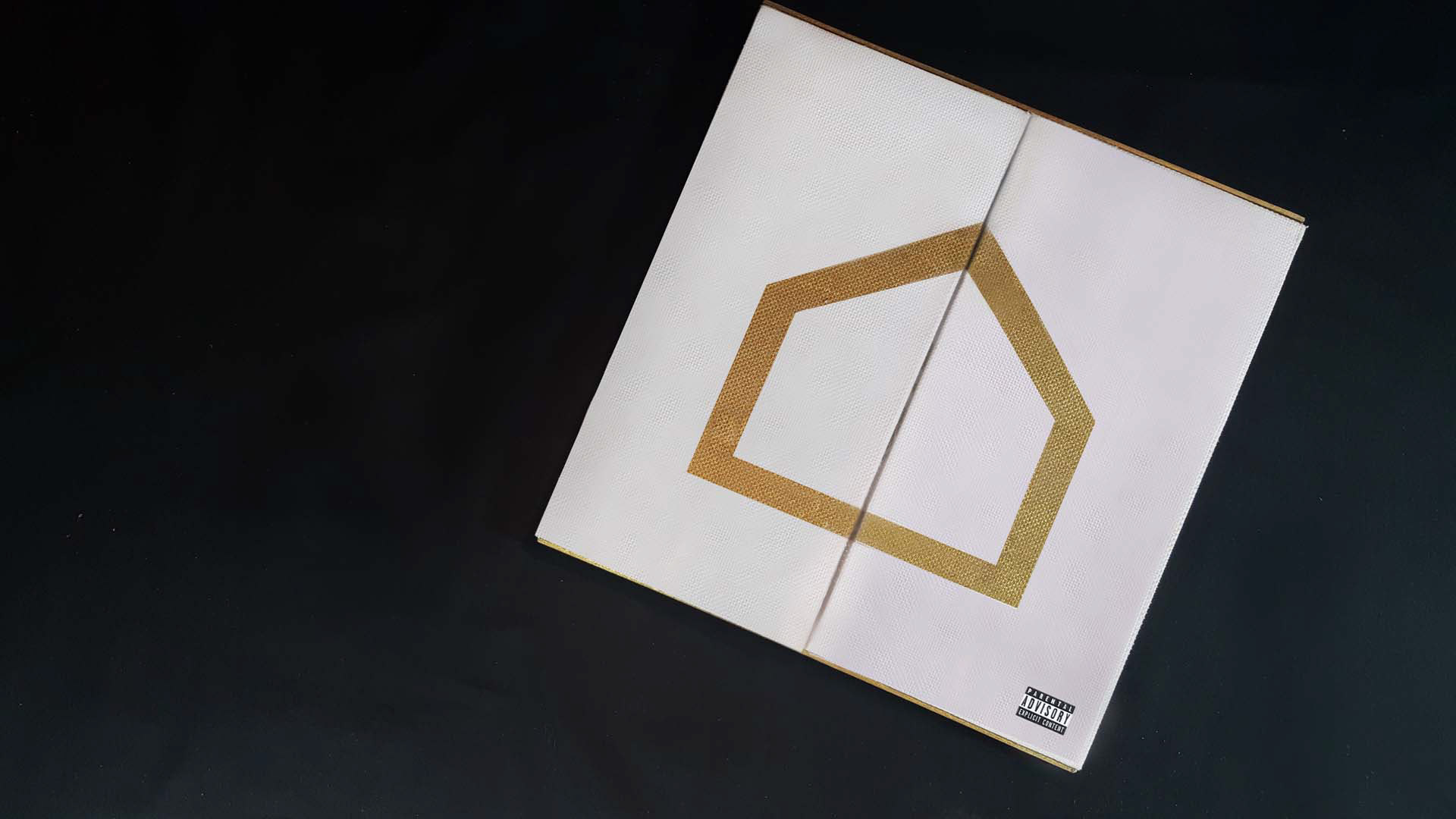 The cover is a flap that splits the house logo down the center. The doors open revealing the album name, which is embroidered in gold. I made the cover this way because J. Cole tells us about the things that happened in his home. This album is a doorway into his childhood.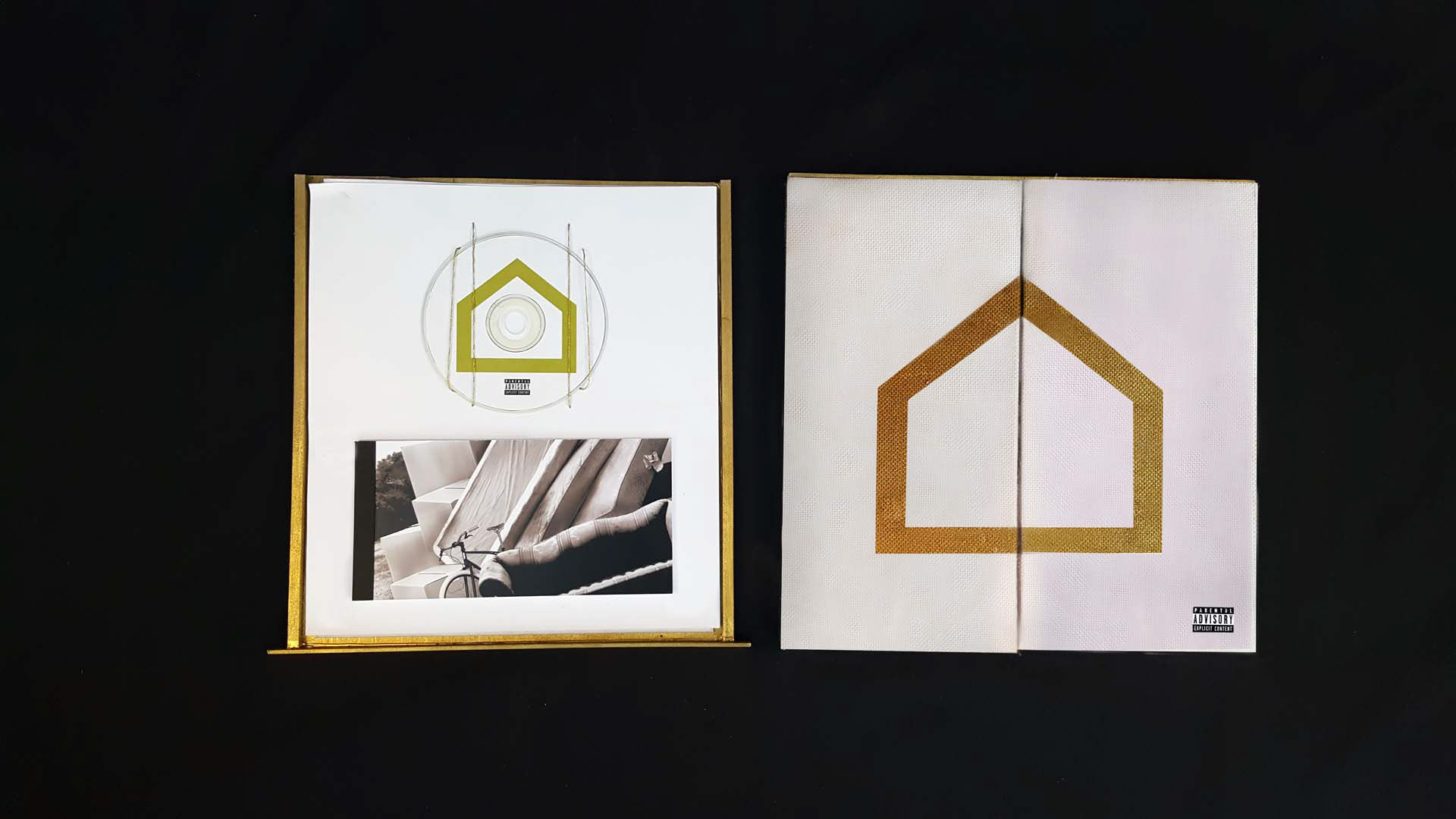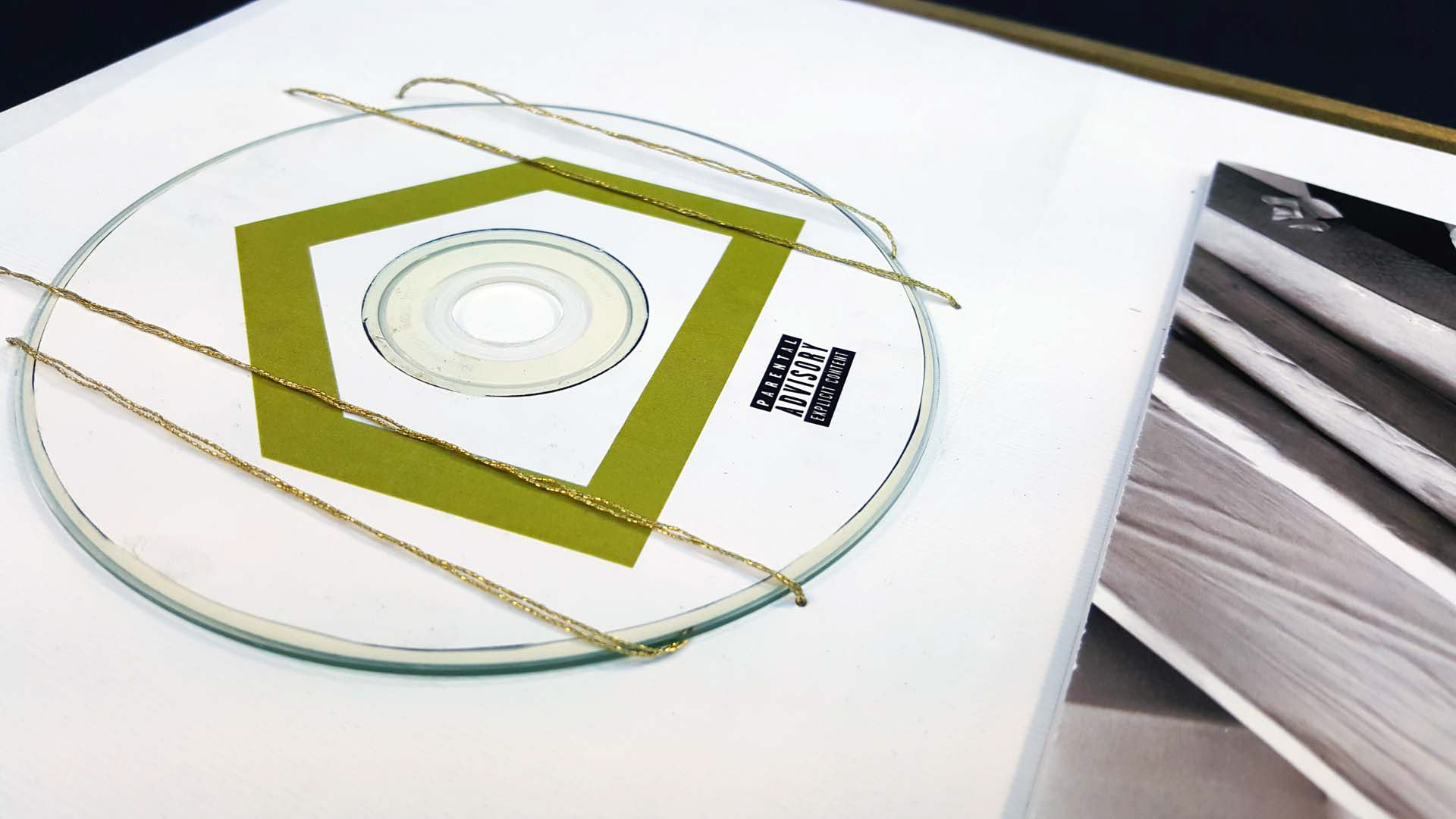 J. Cole says, "the world is my canvas and i'ma paint it how I want it," on the track "Apparently". "Apparently" is one of his top tracks from the album, and that line really stood out to me. For this reason used canvas as the main material for the package, as well as used gold spray paint to stencil the logo on the front and on the included poster.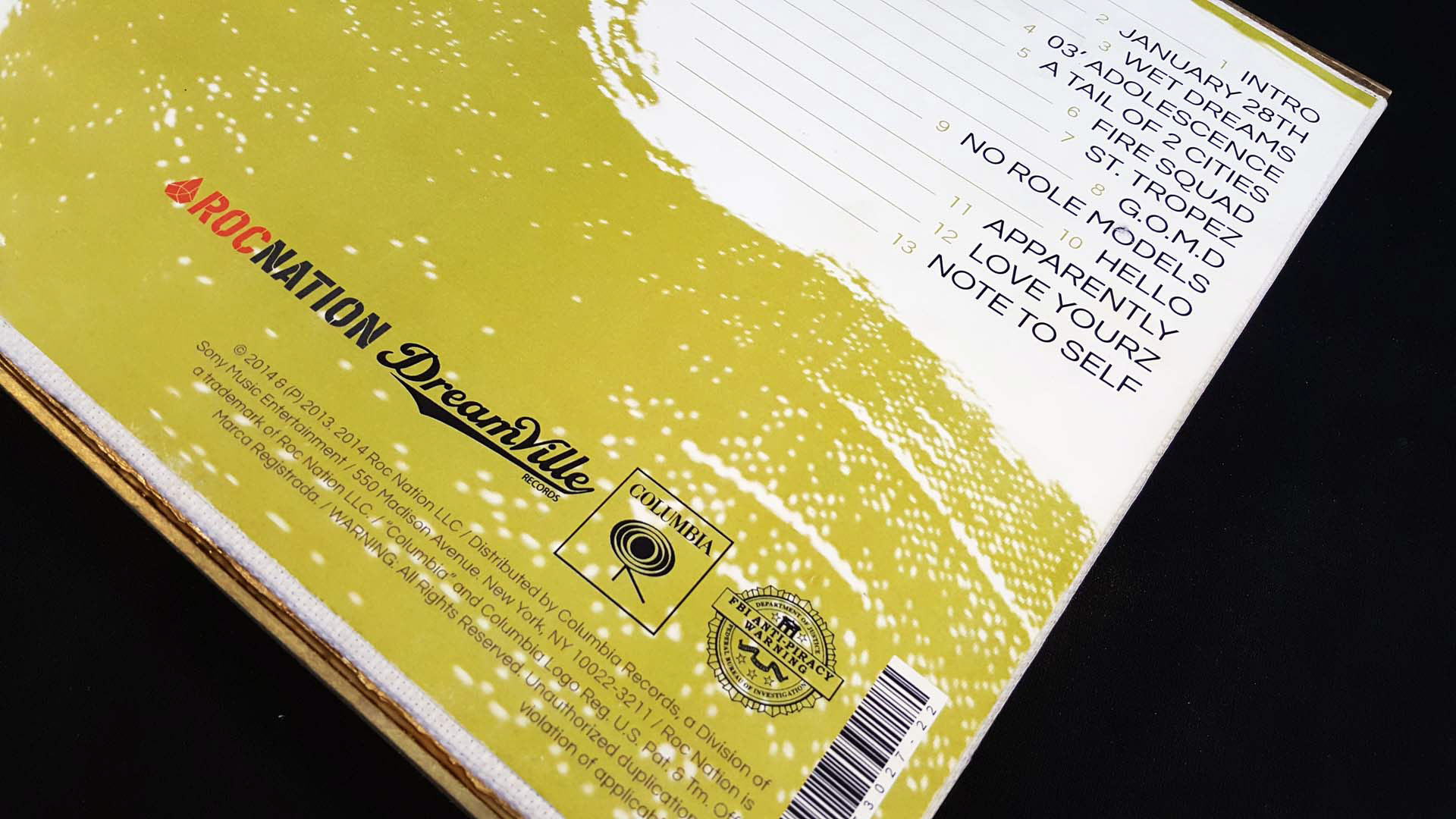 For the back of the album I used a paint brush texture to expand the paint and canvas theme.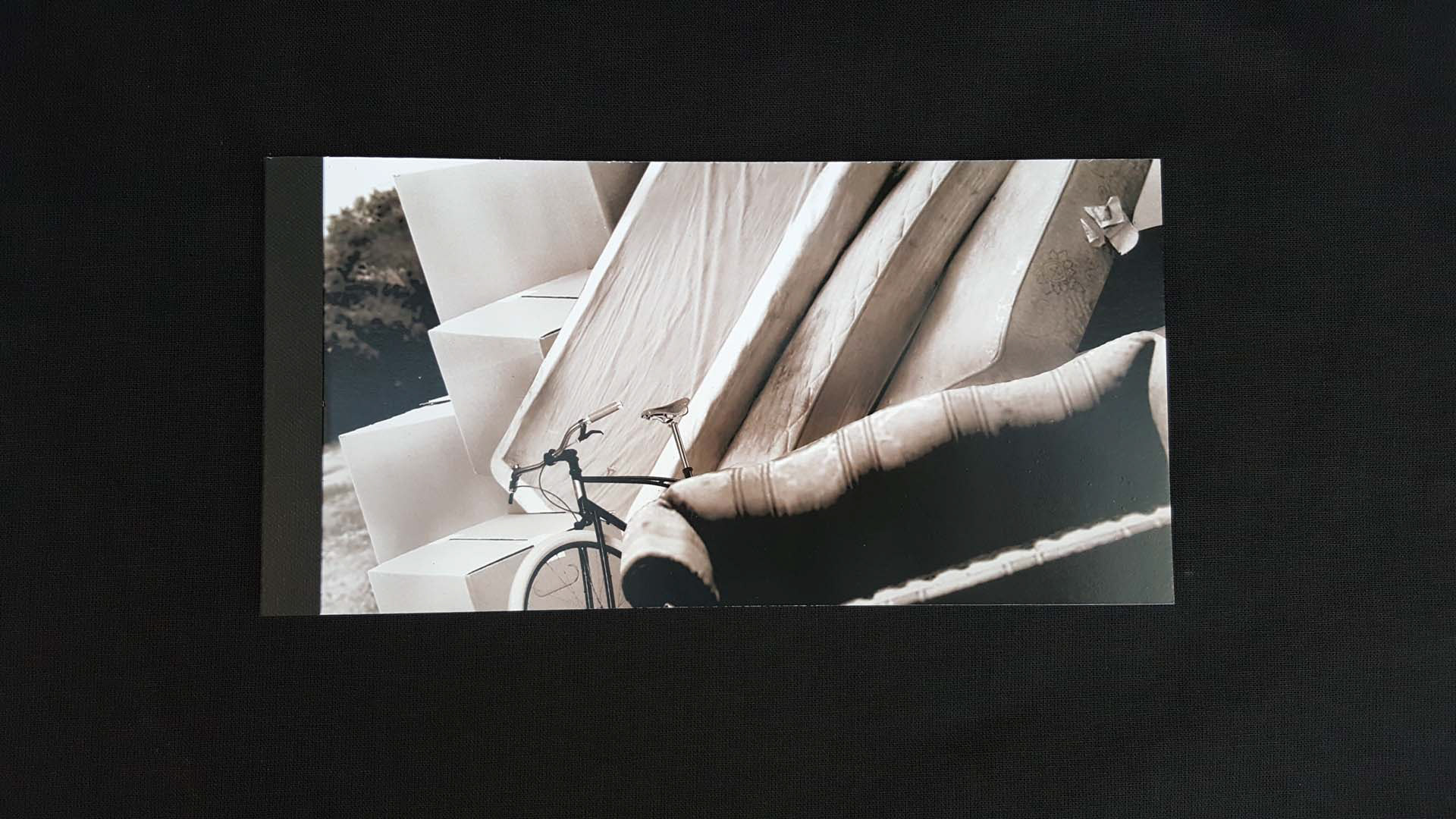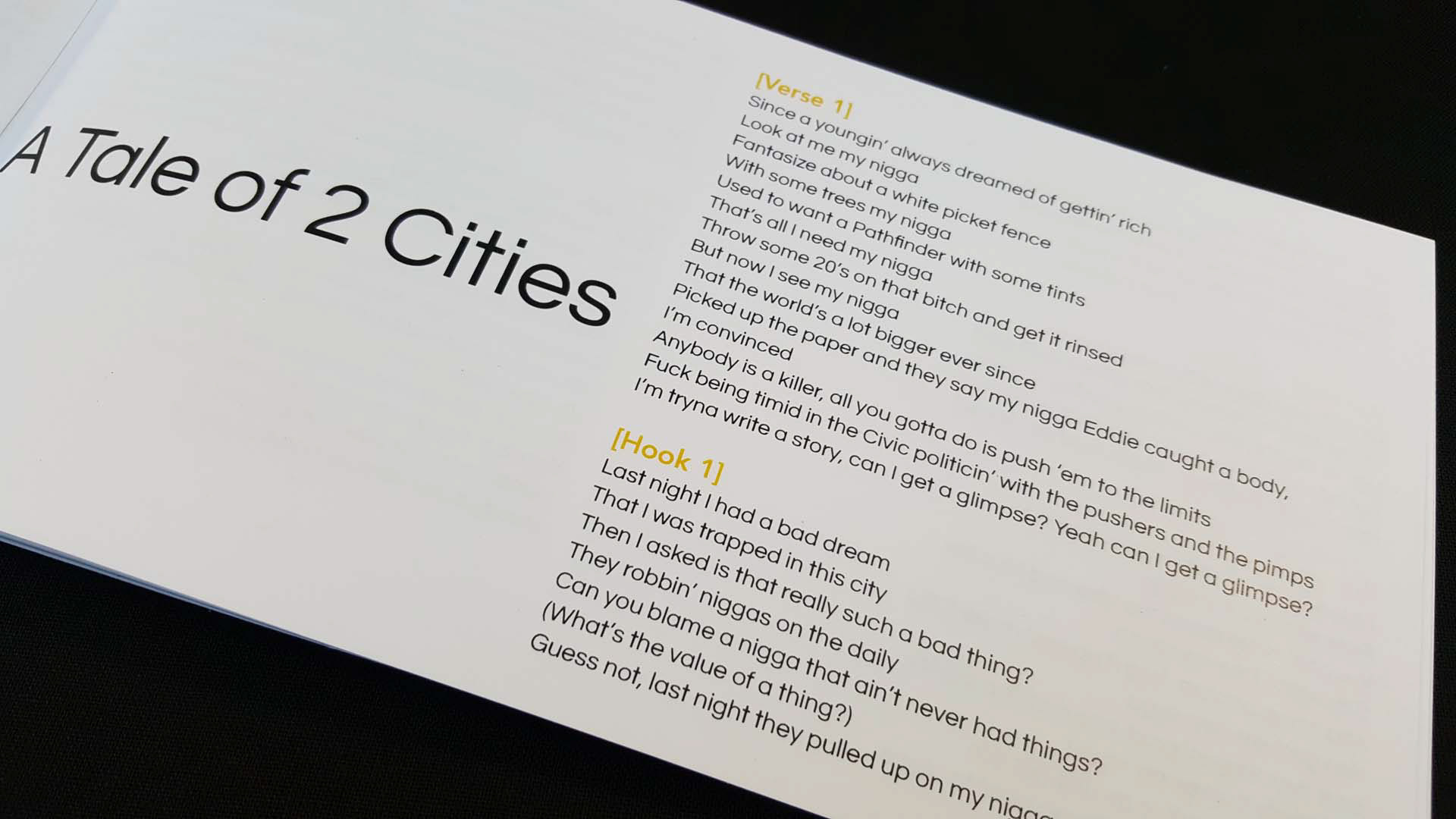 I composited this 16x20 in. poster in Photoshop using stock images of cardboard boxes and furniture. I wanted to create a scene that that shows the contents of J. Cole's house out on a lawn. I made the images black and white to show the sadness of the foreclosure. After printing the poster, using a stencil, I spray painted the gold logo. The gold logo over the poster is symbolic of J. Cole overcoming his struggle and achieving his dreams.